Anti-counterfeiting label, used for brand product anti-counterfeiting
2021-01-26 09:15:53
Anti-counterfeit label
Anti-counterfeiting labels are used to prevent counterfeiting of branded products and reduce counterfeit products. By using anti-counterfeiting labels, you can easily check the authenticity and gain the trust of consumers. Use anti-counterfeiting labels for brand products to establish corporate brand image and improve corporate reputation. A small anti-counterfeiting label can achieve brand anti-counterfeiting, authenticity query, and reduce counterfeiting.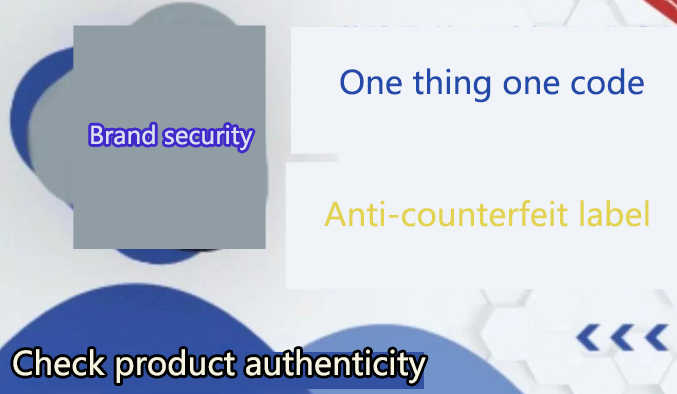 Reduce fakes, check authenticity
Brand owners use anti-counterfeiting labels for their products in order to reduce fakes. Therefore, when choosing an anti-counterfeiting label company, you also need to be cautious, and you should choose an experienced, formal, and industry case anti-counterfeiting company. The anti-counterfeiting labels produced by Shanghai China Business Network can be easily identified, difficult to imitate, cannot be reused, cannot be copied, strong encryption, and data cannot be tampered with. Customize anti-counterfeiting labels for products to reduce fakes and check authenticity.
Used for brand product anti-counterfeiting
Only brand products will use anti-counterfeiting labels, which play an anti-counterfeiting role. The purpose of using anti-counterfeiting labels is to resist counterfeit goods. Therefore, it is necessary to make qualified anti-counterfeiting labels, stick an anti-counterfeiting label to each product, and sell the products to the market. When consumers buy the products, they can pass Anti-counterfeiting label, check the authenticity of the product. Products use anti-counterfeiting labels to combat counterfeiting and increase brand awareness. Welcome to call the free consultation number: 400-689-0580. Shanghai China Business Network is here for you!