CCN China Business One Object One Code Digital Interactive Marketing System
2021-06-11 17:57:04
One thing, one code marketing, can connect online and offline, carry out a series of marketing activities, and play a role in promoting the brand. For different consumers, set up different activities and prizes to narrow the distance between consumers and the brand.
Market consumption pays more and more attention to user experience. Users can participate in marketing activities as long as they pick up their mobile phones and scan the product QR code. On the premise of not changing the existing channels, the sales of products will be increased, fans will be doubled, and marketing expenses will be greatly reduced.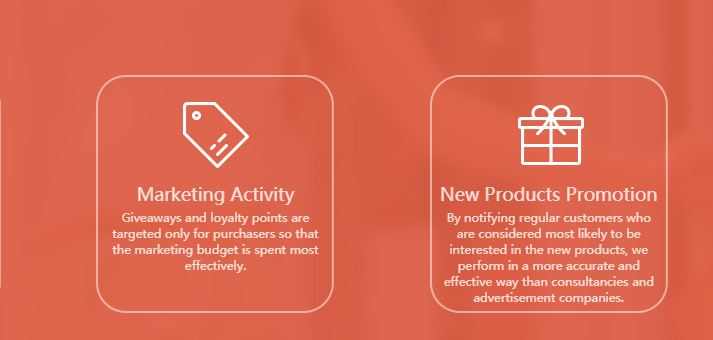 Build enterprise traffic portal
Through data analysis and mining, it can provide enterprises with user portraits, scanner needs, marketing effects and other analysis, complete the closed loop of data management, and realize the digital upgrade of marketing. Enhance the communication between brand owners and consumers, thereby enhancing the brand's visibility in the market.
Build a digital marketing platform, accumulate user data and tags when users scan codes; and push marketing activities according to different user tags; improve marketing success rate online and offline two-way marketing, integrate corporate resources, online marketing, and offline guide users consumption. Based on the real connection of one thing and one code, merchants can directly talk to consumers.

Provide targeted marketing strategies and landing activities
One item, one code marketing, attract consumers to purchase sweeping code sweepstakes, participate in activities, and then create scene-based consumption and enhance the consumption experience. Use a one-item one-code marketing system to connect brands and consumers, achieve one-to-one interaction, reduce operating costs, and increase product sales.
Provide enterprises with one-product-one-code promotion schemes and create an efficient marketing system for enterprises. Encourage consumers through diversified marketing activities and effectively promote offline sales. Form user data, online and offline dual-line marketing, and integrate corporate resources. Through a one-item one-code marketing campaign, set up a scan code to send red envelopes to consumers and increase product sales.
电 话:400-689-0580 (业务咨询)
E-mail:marketing.list@yesno.com.cn