One thing one code auto parts anti-counterfeiting traceability solution
2021-08-05 13:42:13
Build an anti-counterfeiting traceability system for auto parts products, attach anti-counterfeiting labels to each product, generate two-dimensional codes, collect and input product information, realize information sharing, and verify authenticity. Through the application of the anti-counterfeiting traceability system, when a product has a problem in a certain link, it can be recalled for processing. The other is to verify the authenticity of the products according to the prompts and help consumers avoid fakes.
Anti-counterfeiting traceability, ensuring product quality, protecting brands, recalling problem products, inquiring about the authenticity of products, establishing brand image, tracing the full cycle of products, reducing fakes, product details can be viewed. Brands need to be anti-counterfeit, good quality, vigorously publicized, good promotion, and good service, so that consumers gradually recognize the auto parts, so that the majority of consumers will recognize the product.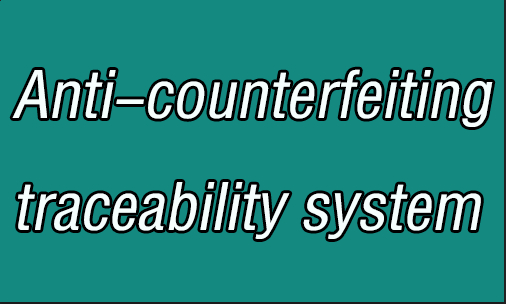 The traceability system, traceability from the production of auto parts to the sales link, and the management and control of each stage, ensure product quality. Anti-counterfeiting label, each product will be equipped with an anti-counterfeiting label before leaving the factory, which is convenient for checking the authenticity. Anti-counterfeiting traceability is simply the management of the entire product cycle to ensure that it is not fraudulent and the quality is qualified.
The reason why consumers choose to buy branded products is that they want to buy products of good quality. Therefore, manufacturing companies have established a traceability system to show that they are responsible to consumers. Anti-counterfeiting traceability system, using the characteristics of two-dimensional code anti-counterfeiting label information storage and encryption, keeping product information confidential, detailing the production process to each key control point, clarifying the responsibilities of each key link, completing the production with a record, and the main content can be viewed Purpose.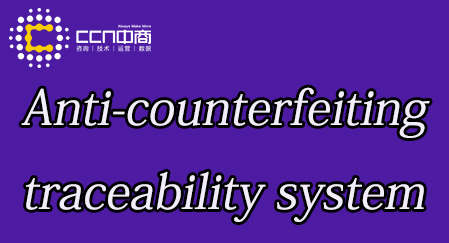 The anti-counterfeiting traceability system for auto parts provides full-cycle management of products. Customize anti-counterfeit labels, paste anti-counterfeit labels on each product, check the authenticity, easy to identify, and difficult to imitate, that is, to achieve anti-counterfeiting. All process records of product information are stored in the QR code, and the information is traceable.
Anti-counterfeiting traceability system: traceability is the full cycle traceability of products. Anti-counterfeiting means customizing anti-counterfeiting labels for auto parts products, assigning codes to each product, protecting the brand, easily verifying the authenticity, and reducing counterfeit products. Through the inquiry method of the anti-counterfeiting label on the product, the authenticity of the product can be verified and detailed information can be obtained.
E-mail:marketing.list@yesno.com.cn

Welcome to call the free consultation number: 400-689-0580. Shanghai China Business Network is at your service!