Milk traceability system to achieve full cycle management of products
2021-08-05 15:45:35
Use a traceability system for milk products, trace back from production to sales, and record information to facilitate detailed information inquiries. Product quality inspection management: quality inspection data management, quality standard management. The traceability system is the supervision and management of each link, and the control of each production link, so that high-quality milk products can be produced.
With the development of traceability technology, milk, milk powder, fruits, vegetables and other products can all be traced from raw materials to terminal stores. Through the establishment of a traceability system, the product is managed throughout the entire cycle. One thing, one code technology, traces, anti-counterfeiting, and anti-smuggling of enterprise products, and establishes good management of distributors. Product transparency management, enterprises strengthen product management.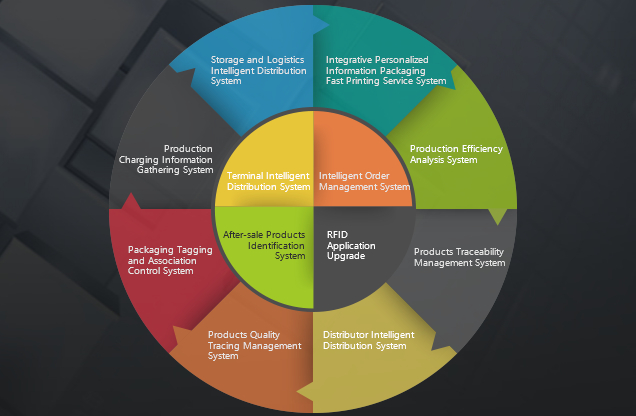 Quality is traceable
One item one code traceability system uses a two-dimensional code as a carrier to give each milk product an identity mark and traceability code, so as to realize one item one code. Collecting information about the entire process of products from raw materials to sales involves the entire supply chain. The whole process of information traceability, provides identification for the product, and realizes the whole process of traceability.

Implement the traceability control of the whole process of products, and strictly control all links to improve product quality. One item one code traceability system, the product can be traced throughout the whole process, from raw materials, production, processing, production, packaging, circulation, sales and other links, each link of the refined traceability control, so that consumers can clearly see the product information, milk quality visible.
Consumers can buy products with confidence
Traceability system, trace the source of the product, realize the monitoring and management of the whole life cycle of product production, circulation, sales, etc. The one-item one-code traceability system realizes the full life cycle management of the product and truly realizes the traceability of the whole process. The system generates a two-dimensional code traceability label, and enters the key information of the product source, processing, testing, distribution, logistics, sales and other links.
Through the product use traceability system, there will be a QR code traceability label on milk products. Consumers can use their smartphones to scan the code to understand corporate information and quality inspection information. Store and input product information from raw material procurement, warehousing, transportation, supply, sales, etc., to realize the product from production to terminal sales, and the entire cycle of information can be traced. The full-cycle traceability system of milk powder realizes the traceability of the source, processing, circulation, sales and other information of the product, and builds a healthy product brand.
E-mail:marketing.list@yesno.com.cn

Welcome to call the free consultation number: 400-689-0580. Shanghai China Business Network is at your service!